About Lane-Douglas Associates
Lane-Douglas Associates isn't an office full of people you meet just once or twice. We're here to make sure the financial guidance process is based on your goals and values. You'll get to know the whole team as you schedule your appointments, build and implement a plan, call with questions, attend our social events, lead a Thrivent Action Team and introduce us to your friends and family.
We'll help you make decisions around your insurance, investing and retirement planning needs by getting to know what really matters to you. We see money as a tool, not a goal, and through this lens can accomplish more in bringing you real satisfaction.
In short, we provide financial guidance to help your dreams come true!
Giving back in Lane and Douglas Counties
St Vincent dePaul Youth House
Love, INC
SquareOne Villages
City of Refuge International, Inc
Thrivent Builds Worldwide
Court Appointed Special Advocate (CASA)
Camp Lutherwood
Habitat for Humanity - Junction City, Eugene/Springfield, Roseburg and South Lane chapters
Meet Our Team
Tina Barthlow
Tina joined Thrivent in late 2006 as a Financial Professional after many years of different people recommending this career for her. She has discovered helping people plan for their futures and providing financial guidance is a great fit for her psychology degree and project management background. Tina enjoys not only helping people plan for and achieve their financial goals, but learning about the fears, values and experiences that are at the heart of those goals.
With so much of her life spent in the office, Tina enjoys spending lots of her free time outside soaking up the many wonders our Eugene area has to offer. Some of her local favorites include attending sporting events (especially when rooting for the Ducks), hikes along the Ridgeline Trails, lunch at a winery, or simply hanging out on her deck with friends and family.
Tina received her Bachelor of Arts in Psychology from University of Oregon. Since joining Thrivent, she has earned and received the following designations: Chartered Financial Consultant – ChFC®, Certified in Long-Term Care – CLTC®, and Fraternal Insurance Counselor – FIC.
Title

Financial Consultant

State(s) Licensed

CA Insurance Lic. #4232993 , ID, NC, OR, WA,

Website

Phone
Rick Brathovde
MBA, CFP®, ChFC®, FIC, RICP®
Rick is a Financial Consultant and has been with Thrivent for over 27 years, helping his members by seeing the people, serving their needs, and building from a solid foundation. He specializes in retirement income strategies, tax strategies, financial planning, portfolio management, business planning, charitable giving, legacy planning, and wealth accumulation. He was a forester before joining Thrivent and spent most of his time in the woods of Washington and Oregon. He's always had a green thumb for cultivating growth.
Before coming to Thrivent, Rick received his Bachelor of Science from Washington State University in 1978, and his Master of Business Administration from City University in 1989. Since joining Thrivent, he has earned and received his Certified Financial Planner – CFP®, Retirement Income Certified Professional - RICP®, Chartered Financial Consultant - ChFC®, and Fraternal Insurance Counselor – FIC designations.
In 2018, Rick was inducted into the Thrivent Financial Hall of Fame*
In his spare time, you will find Rick traveling, sipping wine with friends and his wife Sue, spending time their two children Kelsey and Ben, and their first grandchild Paxton!
*Hall of Fame represents long-term commitment to our organization with consistent, successful performance.
Title

Financial Consultant

State(s) Licensed

AZ, CA Insurance Lic. #0F79693 , CO, ID, MN, MT, NV, OR, WA,

Website

Phone
Andrew Kalpakis
Title

Financial Associate

State(s) Licensed

OR,

Website

Phone
Benjamin Brathovde
After graduating from Boise State University, Ben joined the team in 2015. He performs research and analysis supporting the management of client's investment portfolios. Since joining the team, Ben has helped to expand our investment offerings, including the recent creation of managed ESG portfolios for our Clients wishing to be Environmentally and Socially conscious with their investments.
Outside of work, Ben enjoys watching Oregon Ducks sporting events and going to the park with his dog Piper.
Title

Associate

State(s) Licensed

OR,

Website

Phone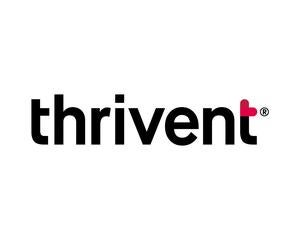 Devon Sears
Devon has been with Thrivent since 2015 processing client paperwork, providing customer service, scheduling appointments, and managing the office.
When not at work, Devon enjoys riding horses, traveling, photography, and spending time with her husband and kids. She received an associate degree from Lane Community College in 2018 and is certified in Oregon for Life and Health Insurance.
Title

Insurance Office Professional - Office Manager

State(s) Licensed

OR,

Phone