About Centre Associates
Our team of financial advisors is dedicated to helping clients in central Pennsylvania achieve financial security and pursue their dreams. We understand that each person's financial situation is unique, and we take the time to get to know our clients personally. This allows us to craft personalized financial plans that are tailored to each individual's needs, goals, and values.
We believe that financial planning is not just about numbers and investments, but also about building strong relationships and providing compassionate guidance. Our team is committed to developing long-term partnerships with our clients, and we work hard to earn their trust and respect.
We use a holistic approach to financial planning that takes into account all aspects of our clients' lives, including their family, career, health, and community. By leveraging the latest financial planning tools and strategies, we help our clients make informed decisions and stay on track to achieve their goals.
Whether you are just starting out in your career or planning for retirement, our team is here to provide expert guidance and support every step of the way. Contact us today to schedule a consultation and take the first step toward a more secure financial future.
Meet Our Team
Bellefonte Office
James Peterson
As a Financial Advisor with Thrivent, I feel incredibly fortunate to help families plan for their future. Before joining Thrivent, I spent 27 years growing new businesses in the medical device and consumer product industries. From developing new products and technologies to building businesses from the ground up, I gained a unique perspective on how to solve complex business problems.
What I find most rewarding about my work is the opportunity to partner with my clients to create personalized financial plans that fit their unique needs and goals. By leveraging the latest financial planning tools and strategies, I strive to help my clients make informed decisions and achieve financial security.
When I'm not working, you'll find me transitioning from being a girl's volleyball and college baseball dad to a golfer, hunter, and full-time husband. I love discovering new hobbies and adventures with my wife, whether it's exploring a new city or attending a car show. And I can't forget to mention my sidekick, Charlie, who you'll often find lounging in his custom office bed at Centre Associates. If you're in the area, feel free to stop by and say hello - we'd love to chat with you!
Title

Financial Advisor

State(s) Licensed

CA Insurance Lic. #4059055 , FL , MD , NC , OH , PA , SC , TX , VA , WV

Location

Bellefonte/State College and Duncansville

Website

Phone
Collin Lythgoe
As a Thrivent Financial Advisor, I am passionate about serving my community and helping individuals make sense of their financial situation. My colleagues and I are dedicated to creating lasting relationships with our clients, providing personalized guidance and recommendations to meet each person's unique needs and goals.
I strive to make finances easy to understand and approachable for everyone, and take pride in becoming a trusted resource for my clients to call upon. For me, pursuing a purpose-driven life and career means directly impacting the lives of those in my community.
Outside of work, I prioritize spending time with my loved ones and pursuing my passions. I was born and raised in rural Pennsylvania, and cherish the small-town lifestyle and sense of community it provides. I am constantly seeking new adventures and opportunities to make memories with friends in the great outdoors.
I am honored to embark on your financial journey with you, and look forward to being a dependable and supportive partner as you strive towards your financial goals.
Title

Financial Advisor

State(s) Licensed

MD , OH , PA , SC , TX , VA , WV

Location

Bellefonte/State College and Duncansville

Website

Phone
Marilyn Peterson
Title

Insurance Office Professional

Location

Bellefonte/State College and Duncansville

Phone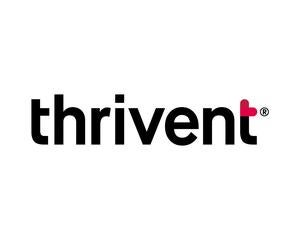 Holly Waite
Title

Insurance Office Professional

Location

Bellefonte/State College and Duncansville

Phone