High Country Financial Group
We're proud to be Thrivent financial professionals. We provide personalized financial guidance to people at all stages of life. At Thrivent, we view money not as a goal, but as a tool — one that can afford you a life rich in meaning and gratitude. We believe humanity thrives when individuals make the most of all they've been given. We're here to help you do just that.
About Carson Hogan
I was recently asked "What do you enjoy doing outside of Thrivent". The answer was simple; spending time with my wife and our two girls. I also enjoy spending time in the great outdoors, hunting, fishing. You name it.
My Thrivent journey began in 2007 in Colorado before moving my wife Amanda to Cody, Wyoming. I've always had an interest in problem solving, teaching, and investing. I remember a time back in high school when I began trading and investing my own money and the satisfaction it brought me. It wasn't until college that I realized, I could do this for a living. I could help others, share my knowledge, and teach people how to save for a successful future.
I am passionate about educating people on opportunities. My goal is to help people of all ages save for a successful and happy retirement. However, investing your money is more than just retirement. It's protecting your loved ones. It's preparing for life's unexpected. It's building confidence in your financial journey.
About Parker Call
As an Airforce Child I have lived in many places. While moving is never easy it allowed me to meet many different types of people. When my dad decided to enter the civilian workforce we moved back to Brighton Colorado, where both he and mom had grown up. For most of my childhood I had the opportunity to compete in football and baseball. These two sports shaped who I was in my early life instilling three traits that drive me to this day: Teamwork, work ethic, and communication.
I took these traits with me to Phoenix, Arizona where I attended Grand Canyon University to Study Finance and Economics. It is here where I truly began to realize what I wanted to do in my life which is to help others. The important thing I learned about myself is that I have a unique ability to take a complex situation and simplify it to the people that I serve. My main goal is to help people truly understand their next steps to reaching a better situation.
Two years ago, I had an amazing opportunity to Join the High-Country Associates in Cody, Wyoming. This appealed to me for two reasons. The first reason, I get the opportunity to work with an incredible team which includes Cater Hogan, whom I consider my best friend and an amazing leader and mentor, his older Brother Carson Hogan. Last but not least we are lucky to have Kayla who makes the whole team efficient and run like clockwork. The icing on the cake with all of this is I get to live in a beautiful small-town Cody, Wyoming filled with great people and a true sense of community.
There is no way this this journey could have started and ended up where it has today without the love and support of my fiancé, Emily. As a Colorado native she packed her bags and moved across the country with me without a second of hesitation and believed in me every step of the way. I cant wait build our future together and see what's in store for us.
About Carter Hogan
Being born in the Black Hills of South Dakota with family allowed me some unique experiences that I still hold close to my heart today. When I think of the word "unique" I always relate it to the simple fact of my brother being 14 years older than me. My experiences as a 4-year-old running around with my 18-year-old brother and his friends are some of my favorite memories. Whether we were riding four-wheelers through 100's of miles of forest service land or fishing in the lake, it was always sure to be a good time.
Upon Carson leaving for college, I moved with my parents to Utah for a brief period before ultimately settling in Colorado in 2006. While in Colorado I developed 2 of my biggest passions, playing baseball and snowboarding. Throughout High School I would spend my spring, summers and fall playing baseball while the winter was reserved for snowboarding. I was blessed with the opportunity to play baseball for several different teams that traveled across the nation to play in different tournaments. Baseball introduced me to wide range of people of all different backgrounds and walks of life. Upon graduating High School, I took a baseball scholarship to pitch in Kansas for 2 years and then Oklahoma for 2 years where I graduated from Southwestern Oklahoma State University with a degree in Finance and Economics.
Upon my completion of college, I moved with my girlfriend Kayla, from Oklahoma to Wyoming. We love Wyoming and the strong sense of community that the city of Cody provides for us. In our free time we enjoy getting up into the mountains to camp, fish, and take in all the natural beauty WY has to offer. We also enjoy spending time with friends, family, and our Australian Shepherd puppy Tucker
My journey to Thrivent started in Colorado at 16 years old when Carson suggested to me and my friend Parker (who is now my business partner) that we consider one day working for Thrivent. Being young, I didn't think much of it until I got to college and a professor that I had held a competition to see who could create the best performing investment portfolio. From there on, I was hooked and suddenly Carson's suggestion 4 years prior started to sound pretty good.
I love working for Thrivent and am very proud to be a Financial Advisor. My chosen career path allows me to help and empower people while doing work that I am truly passionate about. There is no better feeling in the world than empowering someone with knowledge and watching the confidence that they start to grow.
About Krista Huntley
Growing up in Western South Dakota I have always been passionate about rural lifestyle. My heart has a huge desire for helping others, it doesn't matter if it is animals or people. My family taught me work ethic, rural values and to treat others as you want to be treated. Some of my most cherished memories of childhood were spending weekends on my grandparent's ranch. My favorite time of year was seeing baby calves and the excitement of friends and family as they gathered to help each other for branding time. It still is my favorite time of year, the new grass, all the babies, the connection of families and neighbors, and all the new beginnings!
My drive to help others pushed me to attain a degree in the equine industry. As I searched for my place in the equine industry, I landed a position with a horse feed company where I started learning about running a business. A few years later marriage led me to Wyoming, and I became an office manager for a lawn care franchise. Hard work and determination paid off and I became a co-owner of a franchise in Sheridan, Wyoming. Although I enjoyed helping others create a beautiful space around their home I began to crave something more. I didn't know exactly what I was searching for but after 12 successful years we decided to the pass the torch and sold our business. While I began my search for fulfillment, I accepted an Office Professional position with a Thrivent representative. Almost immediately, I fell in love with how we worked with people. I wanted to be involved deeper with helping others so after one year I took a leap of faith and became a Thrivent representative.
In 2021, I was blessed with an unexpected fresh start. After being recently divorced, I moved to Southeast Montana, just a stone's throw away from the South Dakota border. I feel like I have moved home! I am enjoying all the things I love about ranching and rural lifestyle. I love riding and training my own horses, working cattle and even the tired feeling after a hard day working outside. My desire to help others is stronger than ever, and to fulfill my dreams, I have opened an office in Ekalaka, Montana.
I believe that people need support and guidance wherever they are in location and whatever stage of life they are currently navigating. The rural lifestyle can be romantic and demanding at the same time. My hope is to bring a sense of security and clarity to our clients knowing that I fully understand the challenges they face as well as their dreams and goals. I am confident in my ability to serve all the rural communities near me, knowing that the strength, values, and integrity of Thrivent aligns with the people who are fortunate to call this place their home. I will walk alongside my clients hand in hand with Thrivent to create and protect what means most to each of them."
"Do to others as you would have them do to you." Luke 6:31
About Kayla Gatzke
At age 8 I had the market cornered for animal care in a quaint neighborhood in rural Wisconsin. "Kayla's Krazy Kritter Kare". I did all the leg work from start to finish. Created brochures, business cards, and information packets. I even took initiative for door-to-door selling with a set determination like you wouldn't believe. I wanted to be the person involved whole-heartedly in the entire operations process. I cared about the experiences I delivered to my clients from the moment I knocked on their door, to the moment I handed their keys back after being away. As a child, I was never short of entertaining myself. Whether it was feeding and milking our Holstein cows, hunting in my tree stand, driving our 2-stroke dirt bike around the pasture, or steering the fabric behind my sewing machine on a rainy day, I was never bored.
My constant need to be "busy" has followed me into my future like my parent's had always hoped it would. I will admit, it has served me well while wrangling my two small kids, Hank and Lucy, and two German Shorthaired Pointers, Avery and Dolly. My Husband Brandon and I moved from Wisconsin to Wyoming in 2017 after graduating from the University of Wisconsin with a bachelor's degree in Business Management. Ever since, we fill our weekends with time spent in the mountains. With all our family back in Wisconsin, our children do everything with us in the mountains. Camping, hiking, hunting, you name it; if it fits in our backpack (including our children) consider it an adventure. There is something about being in nature that fills my cup and resets my soul.
I had only been in the financial industry a short while before starting my career as Office Manager for Carson Hogan. I wanted a career that provided me the opportunity to use my business management degree and let me get my hands in the operations process. Joining Carson has given me the chance to do both and be part of building a rapidly growing business. Each day provides a wide range of tasks keeping me on my toes while giving me the opportunity to interact with our amazing clients and help them along their journey. I have loved every moment of my experience and the unique skills that I have developed along the way.
My reason for choosing Thrivent goes beyond our building's walls. Thrivent shares all the core values that I truly care about. Such as educating, planning, and living generously. I enjoy the opportunity to go out in our local communities and volunteering alongside our Thrivent members. I want to continue being the reason someone was able to feed their family with the help from a local food drive or the reason someone feels more comfortable during a chemotherapy session because of a bag of goodies handcrafted with them in mind. I want to keep spreading generosity, and with Thrivent, it's possible.
Meet Our Team
High Country Financial Group
Carson Hogan
I am a Dave Ramsey SmartVestor Pro and am honored to be part of their network of other financial professionals in my local area. The SmartVestor program connects consumers with financial professionals in their area. Not just anyone can be a SmartVestor Pro. To qualify, financial professionals must pass a vetting process and follow their code of conduct. SmartVestor Pros take a client-first mentality and treat you like a teammate, with a commitment to educating and empowering you. Neither Dave Ramsey nor the SmartVestor program are affiliated with or endorsed by Thrivent. Views are theirs and not necessarily those of Thrivent or its affiliates.
Title

Financial Advisor

State(s) Licensed

AK , AZ , CA Insurance Lic. #4238895 , CO , IA , ID , KS , MN , MT , NC , ND , NE , NV , OH , OK , OR , SC , SD , TN , TX , UT , WA , WY

Location

Cody, WY

Website

Phone
Bill Brantz
ChFC®, LUTCF®, FIC, RICP®, CLTC®
Title

Financial Consultant

State(s) Licensed

AR Insurance Lic. #1905444 , AZ , CO , FL , IA , ID , KS , MA , MO , MT , NE , NJ , OR , SD , TX , UT , WA , WI , WY

Location

Cody, WY

Website

Phone
Parker Call
Title

Financial Associate

State(s) Licensed

AZ , CA Insurance Lic. #4327795 , CO , KS , MN , MT , NC , ND , NE , OH , OR , SD , TN , TX , WY

Location

Cody, WY

Website

Phone
Carter Hogan
Title

Financial Associate

State(s) Licensed

AZ , CA Insurance Lic. #4243369 , CO , ID , KS , MN , MT , NC , ND , NE , OK , OR , SD , TN , TX , WY

Location

Cody, WY

Website

Phone
Calvin Sievers
Title

Financial Consultant

State(s) Licensed

AZ , CO , FL , LA , MN , NC , ND , NE , OR , SD , TX , UT , WY

Location

Rapid City, SD

Website

Phone
Krista Huntley
Title

Associate Financial Advisor

State(s) Licensed

CO , ID , MT , SD , WY

Location

Ekalaka, MT

Website

Phone
Kayla Gatzke
Title

Licensed Office Professional, Supporting Carson Hogan

Location

Cody, WY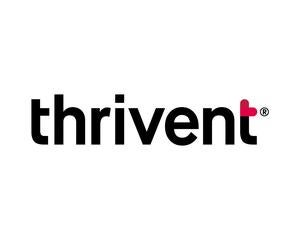 Sarah Birnbaum
Title

Office Professional, Supporting Calvin Sievers

Location

Rapid City, SD